Regal Launched Inspirational Talks – My Journey Through Time
The debut of Regal's series of inspirational talks – "My Journey Through Time (岁月讲堂)" kicked-off on 4 July 2017 with an overwhelming response from close to 60 enthusiastic attendees that filled out the entire seminar area of its showroom @ Regal Galleria.
"My Journey Through Time (岁月讲堂)" is the latest initiative from Regal as part of its products integration, property values enhancement and widening customer base strategy, creating a platform to share the motivational success stories of outstanding Sarawakians. The talk is free and is open for public registration via Regal's Facebook page, where details are posted 1 – 2 weeks in advance.
Featuring its inaugural speaker, Ms. Esther Law, an award recipient of the Ten Outstanding Young Malaysian 2014 and the CSR Leader of McMillan Woods Global Awards 2017, this debut session garnered both internal and public interest. Regal is heartened to have created such an impact and will continue to roll out subsequent talks soon.

Balloon-popping ceremony to signify the beginning of "My Journey Through Time".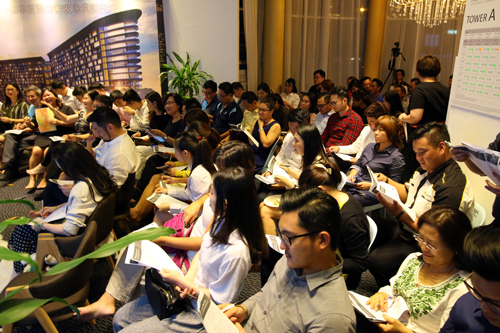 Group photo taken at Regal Galleria.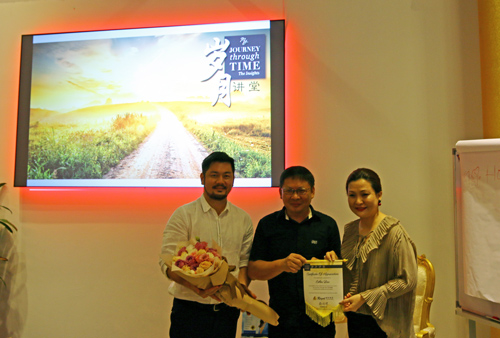 Presenting a token of appreciation to Ms. Esther Law.