NRA Research Report – 1Q17 Results Update
Excerpt from report:
Overweight
Current Price S$0.143
Fair Value S$0.300
Up/ (downside) 109.8%
Delivers on Growth As Profitability Improves
Second consecutive quarter of positive profitability. Regal's 1Q17 results were better than expected. While 1Q17 revenue was equivalent to about 22.5% of our prior forecast, PATMI grew to RM1.77m or 70.8% of our full year forecast. The improved profitability came about as gross margin grew to 31.5% in 1Q17 from 26.8% in 2016. While we were correct to deem 4Q16's gross margin of 46.4% as excessive, we are impressed that Regal managed to maintain gross margin at more than 30% for two quarters.
Regal's trailing 12-month revenue of RM132m is similar to that of other Sarawak developers such as Ibraco Berhad which has a market capitalisation of S$144m. Conversely, Regal trades at a significantly lower market capitalisation of S$28.6m.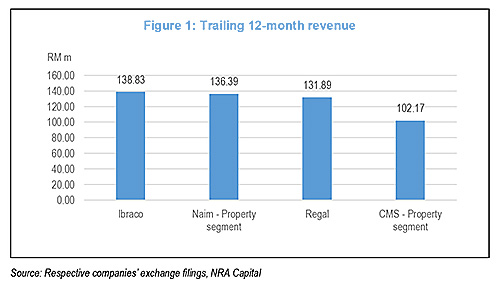 For the full report, please visit our Research Reports page, or click the following icon to download.